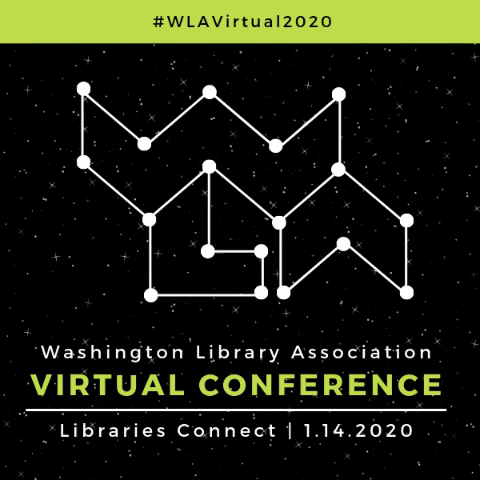 WLA Virtual Conference
Mark your calendars for the first ever WLA Virtual Conference on Tuesday, January 14, 2020! This all-day event will bring together library professionals from around Washington and the world to build connections and envision the future of libraries.
Conference Schedule
The Virtual Conference has three tracks: Career & Professional Development, Emergent Technologies, and Marketing & Communications. The Virtual Conference Committee has given special consideration to programs that are scalable for small and rural libraries. Check out the conference schedule here!
Registration
Registration is currently open! Register via this portal.
WLA Members pay $10
Non-Members pay $30
Group Viewings
Group viewings are one great way to engage your staff, generate a discussion, and make the conference locally relevant. Groups can be as small as two to be effective! WLA encourages organizations to use our Group Viewing Guide to plan before, during, and after the virtual conference. For group pricing options, contact info@wla.org.